Get to Know Me and My Philosophy
health, movement, wellbeing
Jeffrey Dahm, DDS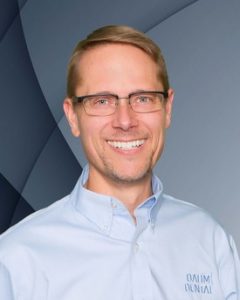 I am passionate about the care our team provides at the Iowa Center for Orofacial Health and Development. Let me tell you why…
As a newborn infant, my mother chose to bottle feed me due to the severe pain she experienced at each nursing. As a child I experienced many ear infections and sore throats. I always had a stuffy or runny nose and was told I just had allergies. I also experienced poor sleep and had difficulty focusing in school.
By the time I was in junior high I ground my teeth regularly, so loudly that it would wake up my parents at night. As the years went by, I developed jaw pain, headaches and neck and shoulder pain.
Later as an adult I began to snore, a little bit at first but eventually to the point where my family was complaining it was all night long. Although I should have known I was not breathing properly while I was sleeping, I never made the connection that I might be suffering from sleep apnea nor did I want to admit that I might have such a problem. Since I had breathing problems since I was a child, I simply didn't know the difference that breathing normally could make while sleeping and exercising.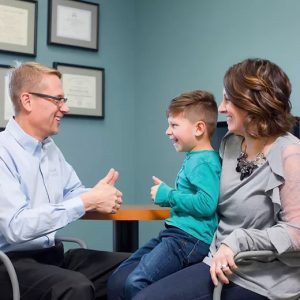 My biggest problems were an unidentified tongue tie, food and environmental allergies and sleep apnea. My tongue tie had caused my mother severe pain while nursing me as I was unable to nurse normally. The tongue tie also changed my breathing to an abnormal pattern. The allergies added insult to injury, preventing normal nasal breathing during sleep and impacted my ability to focus in school. Grinding teeth while sleeping is one adaptation the body makes to keep the airway open and allow breathing during sleep. The years of clenching and grinding lead to headaches and neck and shoulder pain. Eventually all of these things caused obstructive sleep apnea and chronic snoring.
Because answers to these problems were not there, I simply suffered the consequences for so many years. Thankfully, today, cutting-edge research is putting together the pieces of the puzzle of the effects of upper airway obstruction and how it negatively affects the lives of developing children and full-grown adults. Having experienced these problems firsthand, and how they impacted my own life, it gives me great joy to help others who are suffering the same.